☞Since the release of Apple's AirPods in 2016, the TWS earphone market has been developing and growing rapidly, gradually increasing its share in the entire earphone market. Whether it is taking a bus, taking a subway, walking, or home entertainment, you can glimpse the phantom of TWS earphones .
☞From another perspective, TWS earphones are being fully integrated into people's lives. At the same time, users who are accustomed to TWS also have higher requirements for TWS headphones, such as sound quality, noise reduction, better wireless connection, waterproof, battery life, lightness, comfort, etc.
☞The core part of the current TWS headset is the Bluetooth audio SoC. TWS earphones transmit audio signals through Bluetooth technology, which separates the audio signals of the left and right ears of the earphones to achieve a stereo effect. With low-latency signal transmission, the experience of wireless earphones and wired earphones is generally similar, and the wireless transmission distance is getting farther and farther, which is the wired distance. incomparable.
☞Next, let's take a look at Qualcomm's TWS Bluetooth true wireless audio solution.

1. QCC3020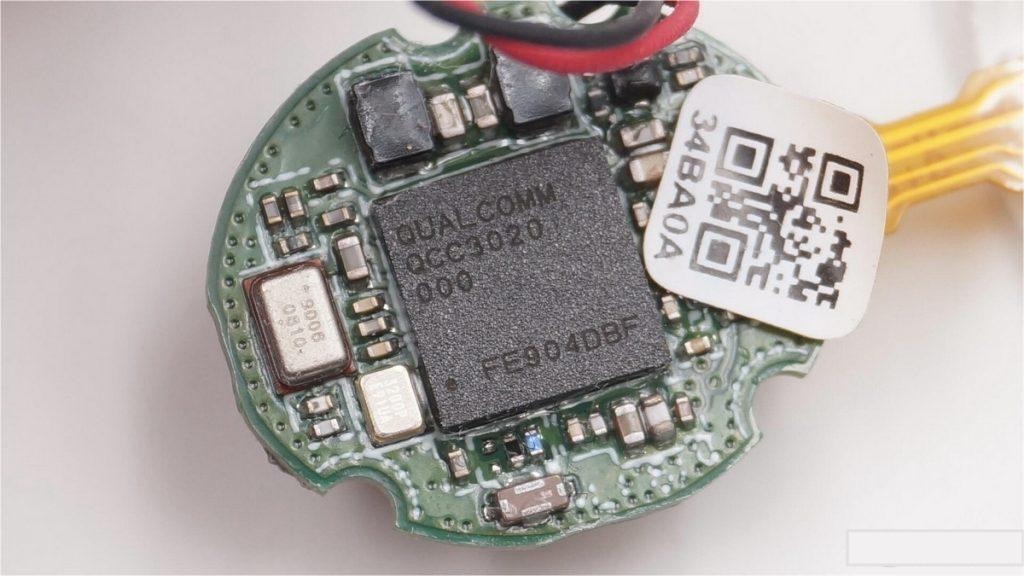 Introduction: Qualcomm QCC3020 is a low-power Bluetooth audio SOC, which is packaged in FBGA and designed for TWS true wireless earphones. Support Qualcomm's unique aptX high-standard decoding, lower delay, good fault tolerance, up to 48KHz sampling frequency, unlock more details of music.
In addition, it also supports the eighth-generation CVC call environment noise reduction, through the algorithm to accurately identify and eliminate background noise, making the call experience more pure.
2. QCC3026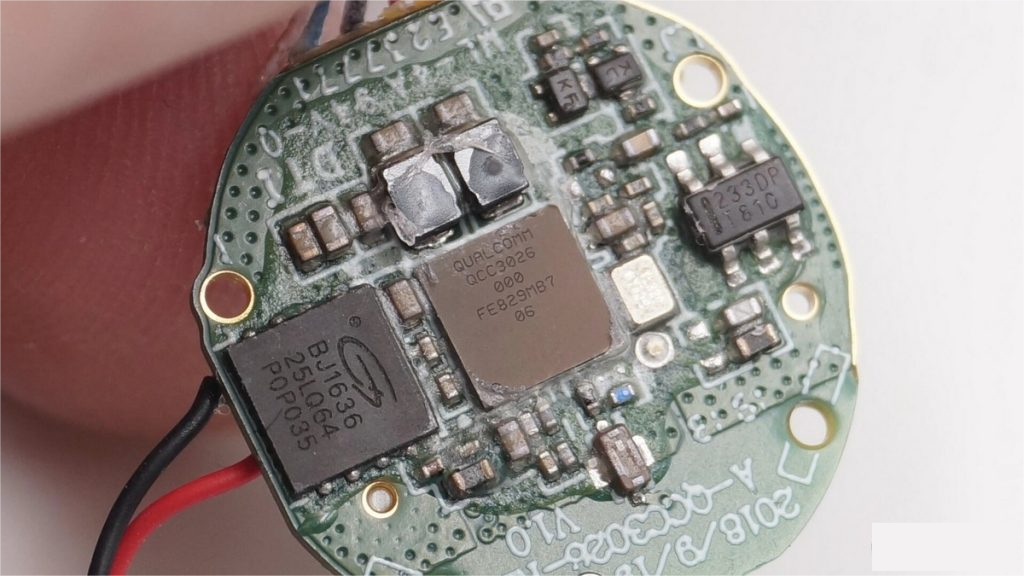 Introduction: Qualcomm QCC3026 supports Bluetooth 5.0 version, equipped with enhanced Qualcomm TrueWireless stereo technology, which can provide stronger performance with lower power consumption and higher cost performance. In terms of binaural connection, the enhanced Qualcomm TrueWireless stereo protocol and improved radio frequency provide a stable overall wireless connection, bringing a lower-latency dual-headphone simultaneous playback experience.
In terms of audio transmission, the higher transmission bandwidth of Bluetooth V5.0 can better support Qualcomm aptX audio technology and enjoy higher-quality wireless Bluetooth audio. Qualcomm cVc noise reduction technology supports background noise and echo suppression for a quieter and more seamless user experience.
3. QCC5100Series
QCC5121: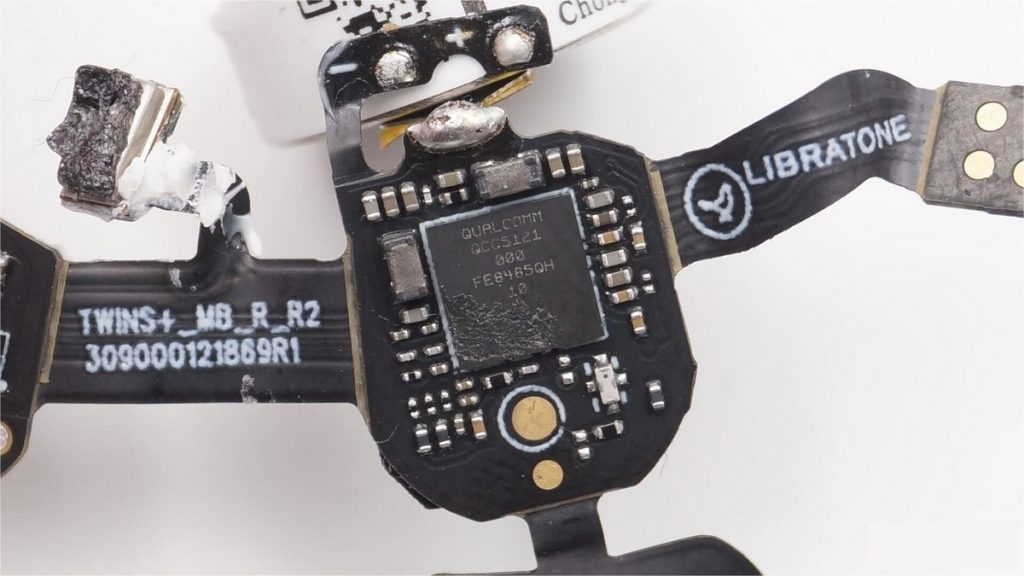 Introduction: The QCC5121 system-on-chip (SoC) is designed to meet consumer demand for a powerful, high-quality wireless Bluetooth listening experience in a small device, while having low power consumption for longer audio playback.
QC5121 features: extremely low power consumption design; Bluetooth 5.0 radio; ultra-small size; 2Mbps Bluetooth Low Energy (LE); supports powerful quad-core processor architecture; dual-core 32-bit processor application subsystem; dual-core Qualcomm Kaliimba DSP audio subsystem System; embedded rom + RAM and external Q-spi flash memory; high-performance low-power audio; 192kHz 24-bit I2S and SPDIF interface; 2-ch 98dBA headphone class D; 2-channel 99dBA line input (single-ended).
Fully programmable digital ANC; flexible software platform, powerful new IDE support; aptX, aptX HD and aptX Adaptive support; designed to reduce eBOM with highly integrated SoC design; support for Qualcomm TrueWireless Stereo and Qualcomm TrueWireless Stereo Plus; integrated Battery charger, supports internal mode (up to 200mA) and external mode (up to 1.8A).
QCC5126: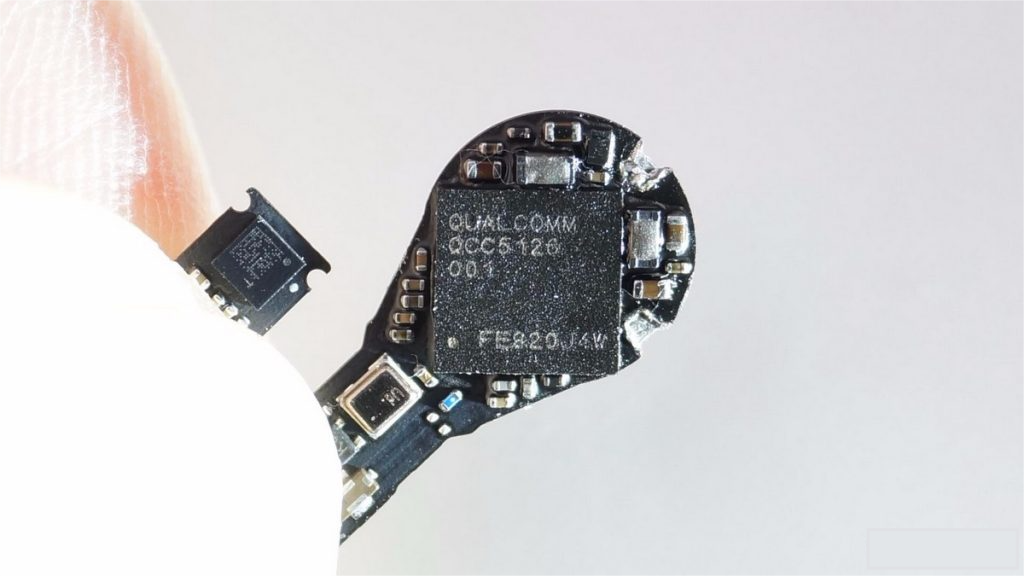 Introduction: QCC5126 is an ultra-low power advanced Bluetooth audio SoC in BGA package designed for compact, voice-enabled, feature-rich wireless earphones, hearing devices and headphones.
The Qualcomm QCC5126 system-on-chip (SoC) is designed to meet consumer demand for a robust, high-quality, wireless Bluetooth listening experience by supporting voice assistants. The SoC is optimized for small devices to support extremely low power consumption for extended audio playback time.
4. CSR8670
Introduction: Compatible with Bluetooth version 4.2, 80 MHz programmable Qualcomm Kalimba digital signal processor with integrated multipoint A2DP and HFP audio applications, aptX, aptX low latency, MP3, AAC and SBC audio codecs, wideband voice 2 microphones CVC 8-generation voice processing technology, audio tuning suite with audio enhancement and two 5-band EQ, Gaia V2 and related android and IOS sample applications for enhanced connection with mobile devices, enhanced multi-device coexistence link Layer topology support, stereo ADC with two microphone inputs and one line input.
Supports up to 6 digital microphones; Stereo DAC, Qualcomm TrueWireless Stereo Sound, Apple MFi 1 & Apple ANCS support for enhanced communication with IOS devices, Qualcomm meloD audio processing Stereo widening technology, third-party solutions with selected extension program members compatible.
5. CSR8675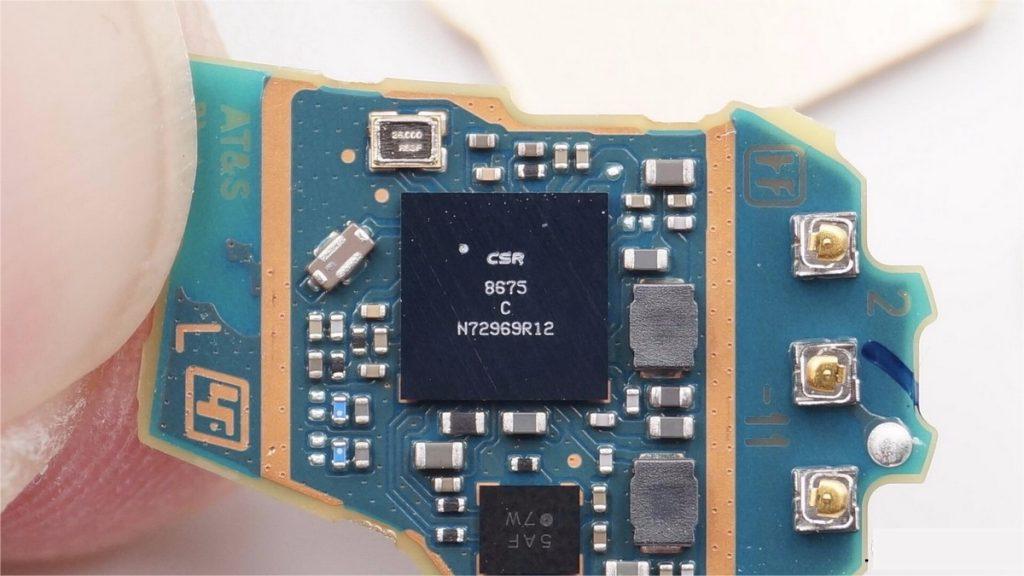 Introduction: Qualcomm CSR8675 supports Bluetooth V5.0 version, and introduces active noise reduction technology on the CSR chip for the first time, making it the world's first Bluetooth audio system-on-a-chip integrated ANC function flagship audio solution.
The new fully integrated feature of this SoC makes it unnecessary to configure an independent ANC chip, which reduces the complex cost of using active noise reduction technology in headphones, allowing manufacturers to obtain good sound quality and noise reduction effects in smaller product designs .
CSR8675 contains an upgraded version of the digital signal processor core, compared with the previous generation of 80MIPS DSP, its processing performance is up to 120MIPS, so the new Qualcomm CSR8675 can support advanced audio processing algorithms to provide enhanced audio performance with ultra-high quality. In addition, the SoC supports 24bit digital audio. This high-performance core can enable devices based on the CSR8675 platform to output high-definition audio, thereby meeting the growing needs of high-end users.